Lamar Gardere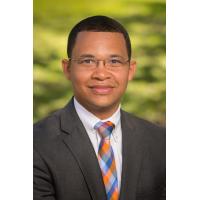 Lamar Gardere
Executive Director
Lamar Gardere is Executive Director. Lamar is responsible for guiding The Data Center's mission of democratizing data into realistic action, ensuring quality standards and the continued impact of the organization. In addition, he is responsible for leading The Data Center's ongoing efforts to transform local culture to one that embraces data as an intrinsic component of sound decision making.
Lamar joined The Data Center after six years with the City of New Orleans Office of Information Technology and Innovation, most recently as the Chief Information Officer overseeing a 90-person, $13.5 million department. As CIO, Mr. Gardere was responsible for delivering stable, value-added IT services to City of New Orleans employees and constituents – a task accomplished through development of sustainable, forward looking strategies for growth and expansion of IT services. Mr. Gardere is nationally recognized for the development of extensive data sharing resources now available through the City of New Orleans' Open Data portal.
In the earlier years of his career, Lamar learned the principles of IT service delivery and customer service as an IT professional serving engineers with the Intel Corporation. He spent later years as a research scientist with Georgia Tech and again with Intel Corporation researching and developing solutions for the challenges associated with an increasingly mobile, connected and computationally rich society. Gardere's work at City Hall provides him with a solid understanding of the importance of rigorous and highly credible data analysis to enable decisionmakers to set priorities and develop strategies. Mr. Gardere's years of experience in technology and business management have uniquely positioned him to bring an empowering IT environment to city government.
Mr. Gardere earned a Master of Science in Computer Science degree, with concentrations in Ubiquitous Computing, Networking and Graphics, from the Georgia Institute of Technology. Lamar also holds a B.S. in Computer Science from Xavier University of Louisiana.
Expertise
Technology Strategy and Solution Development
Human Centered Design
Data Warehousing and Management Strategies
Leadership and Organizational Management
Experience
Chief Information Officer, Information Technology and Innovation, Information Technology and Innovation, City of New Orleans
Director of Operations, Information Technology and Innovation, City of New Orleans
Sole Proprietor, Centurion Marble, LLC.
Senior Software Developer, Caring Technologies/e-Merge Medical Technologies
Research Scientist, Georgia Institute of Technology
Research Scientist, Intel Corporation
Contract Software Developer, Apex Systems Incorporated
Education
Master of Science in Computer Science, Georgia Institute of Technology
Bachelor of Science in Computer Science, Xavier University of Louisiana
Technical Skills:
Data management, GIS/mapping, Information design