The National Neighborhood Indicators Partnership (NNIP) works to build local capacity, plans joint activities, and works in conjunction with affiliated organizations.
In recent years all NNIP partners have built advanced information systems with integrated and recurrently updated information on neighborhood conditions in their cities. Creation of this capacity, which did not exist in any U.S. city two decades ago, represents an important technical and institutional breakthrough.
To succeed, NNIP partners needed to overcome the resistance of local public
ag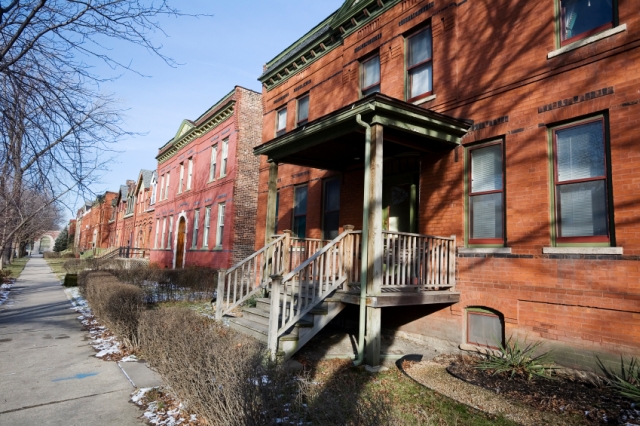 encies to sharing administrative data and, because of major cost reductions made possible through new information technologies, they have shown that such systems can be operated on an ongoing basis at a level that can be locally self-sustaining. Their indicators cover topics such as births, deaths, crime, health status, educational performance, public assistance, and property conditions.
Perhaps more important is the way they have used their data. NNIP partners operate very differently from traditional planners and researchers. Their theme is democratizing information. They concentrate on facilitating the direct practical use of data by city and community leaders, rather than preparing independent research reports on their own. And all have adopted as a primary purpose using information to build the capacities of institutions and residents in distressed urban neighborhoods.
For more information, visit the "About Our Partners" page.
NNIP was created in 1995 as a collaboration of the Urban Institute and local partners to further the development and use of neighborhood-level information systems in community-building and policymaking.  
The Urban Institute, a nonpartisan research organization, coordinates the NNIP network. The Institute brings decades of expertise in social and economic policy analysis. Data and evidence are at the heart of the organization's mission. Through the network, NNIP partners share what they know, learn from each other, and uncover new ways to revitalize neighborhoods and improve lives.
The partnership also conducts a joint program of work in the five areas below under the guidance of the Urban Institute and the NNIP Executive Committee.
Advance the state of practice
Informing local policy initiatives
Developing tools and guides
Build and strengthen local capacity
Developing capacity in new communities
Services to an expanding network
Influence national context
Leadership in building the field
The job of building the field of local information infrastructure is not one NNIP can accomplish on its own. NNIP works to catalyze a broader effort by partnering with other national organizations whose missions revolve around improving governance, program performance, and community development at the local level. As one example, NNIP is an outreach partner for the KIDS COUNT network, a national and state-by-state effort to track the status of children in the United States. We also actively participate in the Community Indicators Consortium, which has a inventory of indicator projects and information on integrating community indicators with performance management.