Seleeke Flingai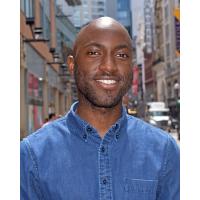 Seleeke Flingai
Research Analyst II
Seleeke Flingai joined MAPC's Data Services Department in June 2018 as a Research Analyst II. Seleeke's work is to design and execute research to inform equitable and sustainable policy and planning in the MAPC region. 
Seleeke previously worked at MAPC as an intern in the Public Health Division in 2017, where he focused on issues related to racial health disparities, chronic disease epidemiology, climate change vulnerability, fair housing, and food policy. As a master's student at Princeton, he helped develop an evidence-based bail reform and advocacy report for the Baltimore City and Prince George's County branches of the NAACP, co-leading the data analysis and GIS work for the project. Prior to Princeton, Seleeke earned his Ph.D. from the University of Pennsylvania; his dissertation research focused on the development of cutting-edge vaccines against infectious diseases such as Dengue and Lyme, while his public health certificate work saw him establish a monitoring and evaluation framework for the international vaccine access non-profit Energize the Chain. At both Penn and Princeton, Seleeke led or co-led student organizations that promoted racial equity in the fields of biomedical science and public policy, respectively.
Seleeke holds a Ph.D. in Cell and Molecular Biology with a certificate in Public Health from the Perelman School of Medicine at the University of Pennsylvania. He also holds a Master in Public Affairs with a certificate in Urban Policy and Planning from the Woodrow Wilson School of Public and International Affairs at Princeton University. He graduated with a Bachelor of Science in Brain and Cognitive Sciences from the Massachusetts Institute of Technology.